Washington Heights Locksmiths
24/7 Emergency Lockouts and Locksmith Services, Lock Change, High Security and Rekey in Washington Heights, NYC
Residential Locksmith
Fast Lockout Services
Lock Change & Rekey
High Security Locks
Automotive Locksmith
Car Lockout
New Car Key & FOB Key
Ignition Repair & replacement
Commercial Locksmith
Business Lockouts
Lock Change & Rekey
High Security Locks
Locksmiths in Washington Heights 
Our company offers a wide array of residential locksmith emergency services in the Washington Heights area. For years we have made our first priority the safety and security of all of our customers.
Some people spend weeks struggling to find the proper door locks to secure their homes on their own, refusing the idea that the best thing they can do is to hire the help of a trained professional. Any of our expert locksmiths in Washington Heights has superior level knowledge regarding door locks. They are more than capable of providing you with guidance and suggestion regarding the many types of door locks on the market and which ones will suit you best.
If you are desperate for advice regarding door locks, don't waste any more time and get in touch with our nearest locksmith in Washington Heights and get the help you need to buy the best option available.
Our company's emergency locksmith services offer a very comprehensive list of procedures including:
High-Security Locks.
Security Surveys of our Homes.
Unlocking Houses.
Changing Locks.
Re-Keying Locks.
Repairing Locks.
Cutting new Keys.
Doors and Locks installation
Installing Door Knobs.
Installing Deadbolts.
These are just some of the basic services you could expect from any of our mobile locksmiths in Washington Heights.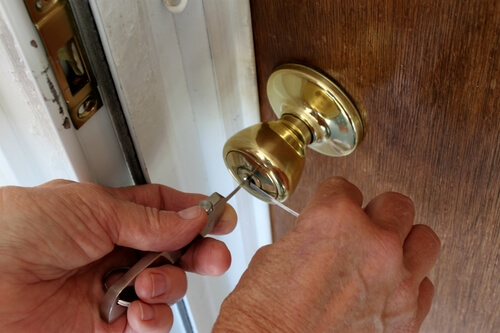 Before you make any decision when buying a door lock, think about what your requirements are. Ask yourself, what level of security are you looking for and what kind of door you already have? For example, if your mind is set on a Mortise Lock you should now that the lock is not going to be compatible if you have a multi-point locking mechanism on your UPVC door. You will only be making matters worse for you as the unlocking mechanism of a door can get complicated if you choose the wrong kind of lock.
A lot of people love to believe that they are going to be safe buying any old lock from your typical down the street store, however, in terms of home security, our expert locksmith in Washington Heights will tell you that is a terrible mistake. Those door locks you normally found at your local hardware store do not meet the quality standards of basic home security.
Hiring the emergency locksmith services of our local locksmith in Washington Heights will help you navigate the sea of door locks in search of the right one for you. They take into account several factors including the type of door in which you wish to install the lock.
Need a Locksmith Right now?
Contact us