Lower Manhattan Locksmiths
24/7 Emergency Lockouts and Locksmith Services, Lock Change, High Security and Rekey in Lower Manhattan, NYC
Residential Locksmith
Fast Lockout Services
Lock Change & Rekey
High Security Locks
Automotive Locksmith
Car Lockout
New Car Key & FOB Key
Ignition Repair & replacement
Commercial Locksmith
Business Lockouts
Lock Change & Rekey
High Security Locks
Locksmiths in Lower Manhattan
Did you know that a licensed locksmith in the Lower Manhattan area has been trained to provide the right and most effective solutions to all your lock-related problems? Well, the answer is yes and no locksmith does it better than those working for our amazing company. When you hire our services you are making a long-term investment in your home, car, and business security, you can rest assured that we will save you a lot of money preventing costly mistakes while installing or repairing your locks. By choosing us you will be avoiding poor quality service and gain reputable 24-hour locksmith services in the lower Manhattan area.
High-security locks are designed to prevent potential intruders and thieves from breaking into your home, office or car. If you drive one of the latest car-models or you are using top of the line high-security locks in your home and/or business then it means that they use intricate locking mechanisms that will need a specific set of skills and knowledge to repair them. Our company's emergency locksmith services in the lower Manhattan area employs personnel with all the necessary skills and sufficient knowledge to handle whatever problem you throw at them, they know exactly how to handle from the most intricate of locking mechanisms to the more simplistic ones applying all the proper techniques and preventing causing any unwanted damages.
If you ever find yourself in a locked out situation in the middle of the night you need your emergency locksmith service provider to respond fast and efficiently. That is why it is important that you contact us at once if you ever face a dreadful situation like getting locked out of your car in a strange neighborhood or you are trapped outside your home at an odd hour. Not only our company will dispatch immediate assistance to your location but our locksmiths will also avoid doing any unwanted or unnecessary damage to your home, office or car.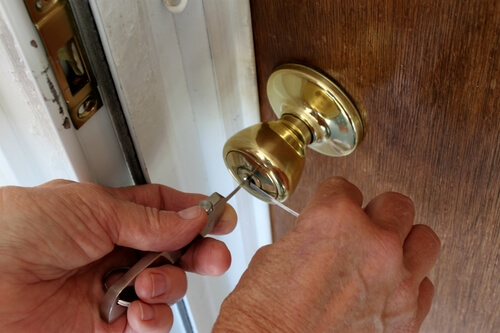 Having access to a professional locksmith nearby the lower Manhattan area is one of the things you really need to consider whether you just move to the area or you want to enhance your security system around your home, business or vehicle. Remember, a lock-related emergency is something that can happen at any time and like any other kind of emergency don't wait until it happens to look for help.
Need a Locksmith Right now?
Contact us