Locksmith in Weehawken
24/7 Emergency Lockouts and Locksmith Services, Lock Change, High Security and Rekey in Weehawken NJ
Residential Locksmith
Fast Lockout Services
Lock Change & Rekey
High Security Locks
Automotive Locksmith
Car Lockout
New Car Key & FOB Key
Ignition Repair & replacement
Commercial Locksmith
Business Lockouts
Lock Change & Rekey
High Security Locks
Weehawken Emergency Locksmiths
If you want to make sure your home is safe one of the first things you need to do is call a locksmith service to check all your locks. They will let you know if there are any locks that need to be replaced, or are just in need of some thorough cleaning. 
If you need a Locksmith in Weehawken you can come to our local office and get all the information about our services directly from our trained personnel. We are a reliable company with plenty of years of experience and an expert team of licensed locksmiths.
It is our job to help you keep your home protected and give you and your family the comfort of knowing that while you are sleeping or on a trip, no one is going to break in steal your valuables or hurt your family.
Our company also offers emergency services when things go terribly wrong. We can repair/replace old and malfunctioning locks, issue a new key in case you have lost the old one, and if you wish we can also upgrade all your old locks systems to any of the modern systems, like electronic locks or full-on alarm systems. Our residential locksmith service is on call 24/7 in Weehawken.
If you are searching for the nearest locksmith, look no further, we take pride in being the closest locksmith service in the City. Our Residential services also include repair, maintenance, re-keying locks, and lockout assistance. We also install locks on your windows, mailboxes, garage doors, sliding doors, and gates. If you require a lock-related service which is not listed, call our office and ask us about it.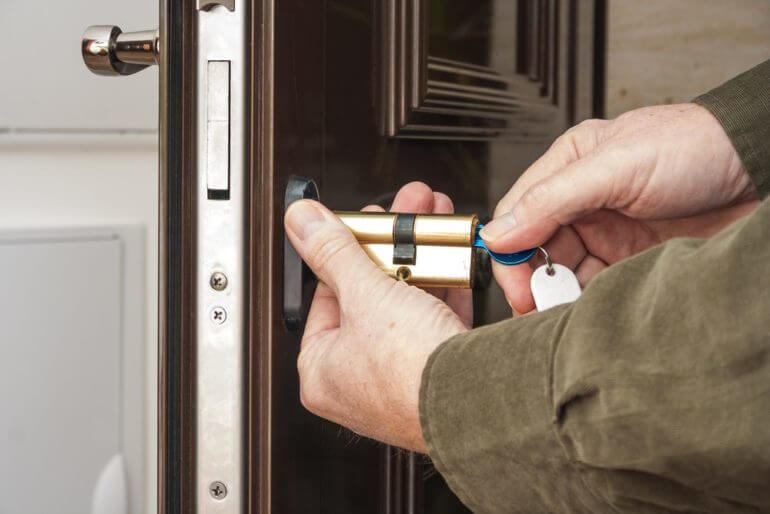 If you find yourself locked out of your car in Weehawken call our emergency automotive locksmith service to get immediate roadside assistance. We are your best friend during this terrible situation, we understand how frustrating it can be to be locked out of your car or even worse, break your key in the ignition, but rest assured that our team of professionals are more than capable of handling the situation quickly 
It has been our mission to protect your home and your vehicle, we make sure that all your locks are working properly and avoid criminals from getting into your house or your car. Nothing gives you a good night sleep than knowing that once you turn your locks, you and your family will be safe through the night.
Need a Locksmith Right now?
Contact us